Overview
We create opportunities for members of the public to engage in photography in all its diversity and to participate in creative opportunities, regardless of cultural or social background.
The participation programme consists of: talks and debates; gallery tours for the public and activities for schools and colleges; community based programmes with diverse groups; skills based training for the general public and professional development for emerging artists and photographers. Work in this area is broad and inclusive, and we undertake projects with other agencies agencies working across areas of inclusion, social justice and equalities.
For upcoming events and courses view: Courses / Talks / Events
Introduction to Photography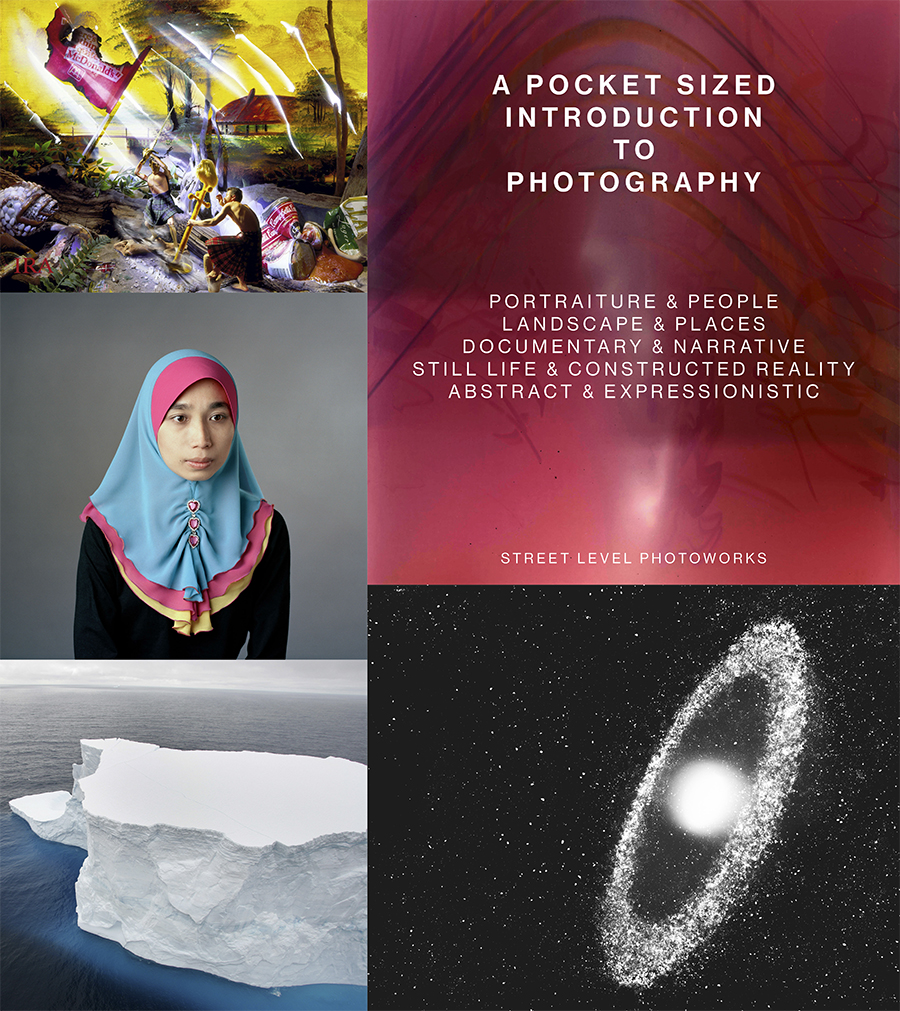 As part of our continued commitment to make photography accessible to all, we have created this Introduction to Photography workbook, which can be downloaded for free here.

Teaching & Learning
We offer on-going gallery and facility tours for educational and community groups, these are free and can be booked at: reception@streetlevelphotoworks.org
We also offer bespoke workshops and training for groups and individuals, to discuss prices and your requirements email
Iseult Timmermans (Education and Development Coordinator)
A great online resource is our Photography on Screen series. SLP have a partnership with Regional Screen Scotland exploring ways of presenting photography to new audiences. These original video works were first broadcast on the Screen Machine, Scotland's mobile cinema, which serves over 40 remote and island communities across the Highlands and Islands of Scotland. Those which have previously run are available to watch via our YouTube channel: Photography on Screen
In 2018 we delivered a successful Teachers' Day, giving teachers of Art & Design and Photography a greater insight into the factors which influence photographic practice within a Scottish context. Arpita Shah and Jeremy Sutton Hibbert shared their creative and technical experiences of fine art, documentary and reportage photography. Both adopt contrasting styles and approaches in their work covering themes such as identity, migration, travel, religion, culture and environmental issues.
View sections from Arpita's and Jeremy's presentations below.

Archive
Some past projects can be viewed below:
New Shoots Old Roots / Island Drift
Our award winning project multi-story, a collaborative arts programme based in the Red Road housing estate, ran from 2004-2013. Watch the film on our camera obscura and pinhole photography project from 2009 via our YouTube channel - Red Road Camera Obscura
Future Memory in Red Road was Street Level's final community event at the Red Road in 2013 (and the conclusion to multi-story), a short clip from this event can also be viewed on our YouTube channel - Future Memory